Who we are
As Africa's first online photo trading platform, KONFERGE offers services that enables convenience in delivering photo services and products while also empowering players in the business of photography.
Our platform provides photo logistics for photographers, vendors and subscribers in the areas of online photo storage and online photo access; processing and printing; production and payment; marketing and distribution of their photo products/services (including on-site photo printing services). We guarantee the photographers, vendors and stakeholders a wider market as well as security of their products and payments. We are at the service of clients that organize and/or who attend events where photos are taken. Clients can pre-register their events and KONFERGE would mobilize multiple photographers to give the event wider photo coverage.
With our website and mobile app, we aggregate professional photographers and connect them with photo businesses and clients across Nigeria, and with unfettered online access to photos and online photo storage facility, every photo is secured, and access is guaranteed from anywhere in the world and at anytime. Through their dashboard on our website, they can monitor their own sales growth, revenue, and "cash out" at anytime and from anywhere.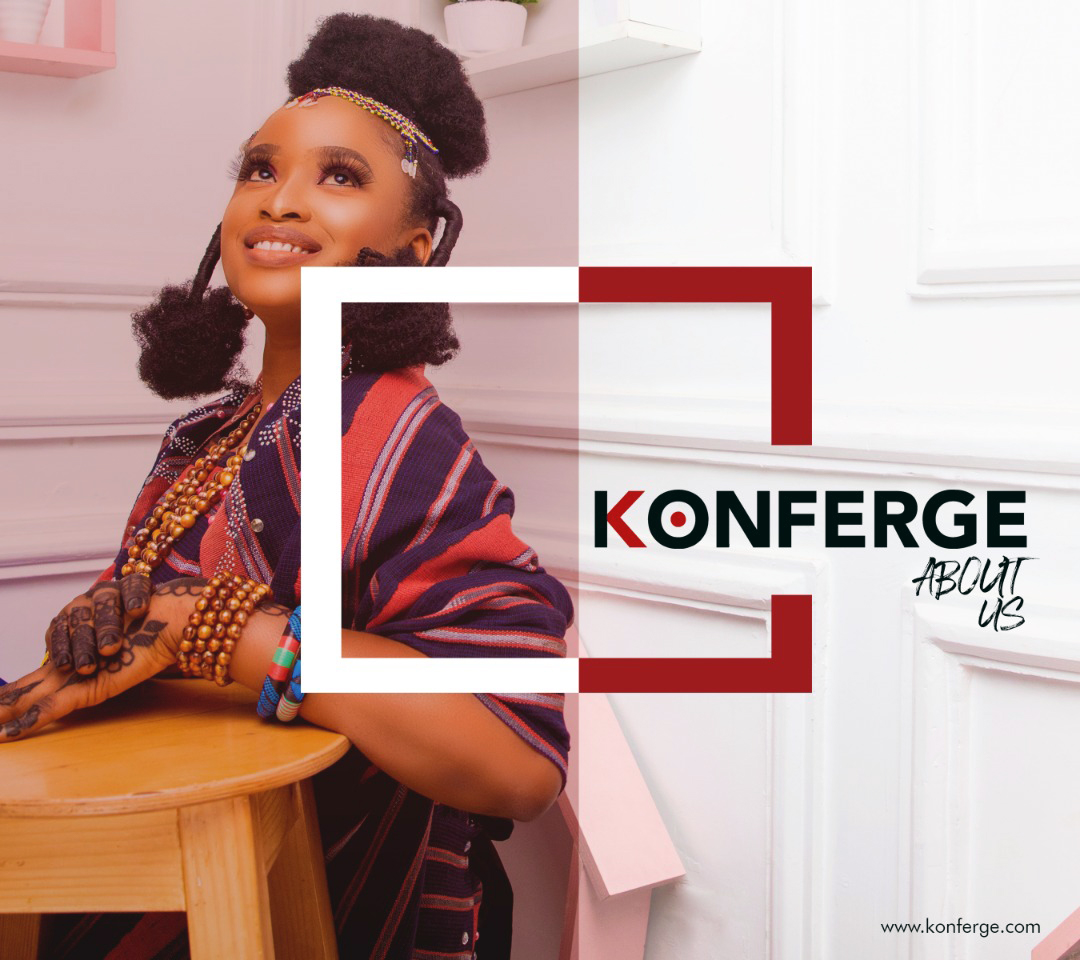 We also mobilize support services for these photographers with our photo equipment and customized mobile photo editing/printing suites (our PhotoVans and PhotoBuses) at key events in order for them to deliver unrivalled photo services to their clients.
We provide logistic solutions to photo needs of corporate organisations, public institutions, photo studios and schools by offering different subscription packages that include but not limited to independent sub-domains on our website; controlled flexibility of pricing and access; page personalisation; and customised online photo albums especially suited for personalised experience of your audience.
Importantly, clients enjoy affordability of photo products/services; online accessibility to their photos at anytime and from anywhere; secured online photo storage; and a guaranty of the quality of their products.
KONFERGE also offers a veritable platform for visual artists to market their arts to a wider market and we do the marketing and distribution including securing both products and payments.
You simply become associate, vendor and/or subscriber and enjoy a world of beautiful memories. It's that simple!